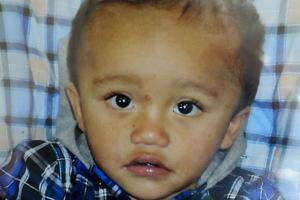 A woman charged with murdering her godson has formally entered a not guilty plea at an appearance in the High Court at Auckland.
Mariam Tohuia Filihia was charged with murder and grievous bodily harm following the death of 1-year-old Terepo "Popo'' Taura-Griffiths in south Auckland in November, 2011.
A post-mortem examination revealed Terepo died from a fracture to the rear of his head and a massive brain bleed.
Filihia is the sister of slain police officer Kali Fungavaka, who died after being allegedly assaulted by two policemen then by another prisoner after being put in a Tongan police cell in August last year.
Filihia's trial is set down for five weeks and is expected to start tomorrow, following the empanelling of a jury today.