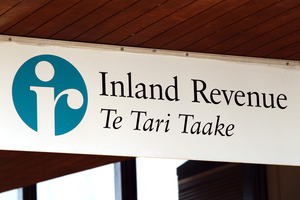 People trying to call Inland Revenue are facing huge waiting times with call volumes twice what they were a year ago.
IRD has acknowledged that the swell in demand has meant people experiencing significant delays, or not getting though at all.
Customer services group manager Eleanor Young said more than a million calls came into contact centres in April and May - twice the number from the same months last year.
"... we acknowledge the difficulties and frustration this high demand is creating for customers trying to contact us," Ms Young said.
"We are doing all that we can to manage demand and we have put on extra people to help answer calls and correspondence."
This included bringing in 100 temporary staff to help answer phones, and reassigning employees who had worked on the phones before.
The IRD encouraged callers to use its online services if possible, where customers could check for refund eligibility and tax credits, update their details, check loan balances and manage GST returns.
- APNZ