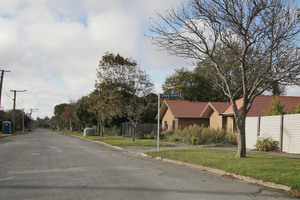 The Government is set for a sizeable windfall from Christchurch residential red zone properties it has purchased.
As the owner of properties the Crown has either bought or is holding signed sale and purchase agreements for, the Government is eligible to get cash settlements for land damage now being paid out by the Earthquake Commission.
EQC general manager of customer services Bruce Emson told The Star flat land settlements had just begun with green zone properties taking priority. No red zone settlements had yet been made.
"The Crown will have the same rights as any other insured landowner and will be entitled to compensation to the extent allowed under EQC's legislation," he said.
Mr Emson said as at last week, 45,000 flat land properties had been assessed, with 13,000 "processed through to settlement". Compensation paid totalled $4.6 million, excluding Port Hills properties.
The Canterbury Earthquake Recovery Authority has confirmed that 7414 red zone properties were eligible for a Crown offer, with 6147 settled and 966 with signed sale and purchase agreements. Some 301 properties were still outstanding.
Cera said the Crown had paid $1.2 billion for the properties as at May 31 (the most recent figure available).