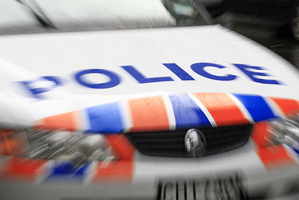 Four people have had a lucky escape after the car they were in crashed into Lake Rotorua.
Emergency services were called to Hamurana Rd, near the intersection with State Highway 33, about 3.50pm yesterday after reports of a car in the lake.
Constable Russell Lowe from the Rotorua police strategic traffic unit said when they arrived the four people in the car - a man, woman and two children - had managed to get out of the car and the lake.
He said the woman, a front seat passenger, was taken to Rotorua Hospital but her injuries did not appear to be serious.
None of the others were hurt.
Mr Lowe said it appeared the car, which was travelling towards Hamurana, had been trying to overtake a truck. It was unclear why it left the road and an investigation would be carried out, he said.
Traffic was held up for about 40 minutes, as two fire engines, an ambulance and several police cars blocked the narrow road.
For more articles from this region, go to Rotorua Daily Post