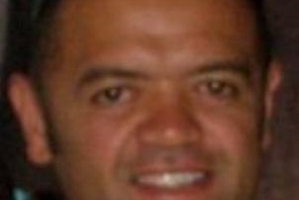 Two men have been arrested and will likely be charged with murder after a missing former Taumarunui man was bashed and abducted at gunpoint in Australia last week.
Police feared Gordon Tearonui Hamm, 34, may have been killed after being kidnapped in the tiny seaside town of Nelson about 400km west of Melbourne.
Mr Hamm, who had been living in Mt Gambier, South Australia, was last seen about 4am on Wednesday last week after taking a shopping trip to Portland on the southwest coast of Victoria.
Now, a 29-year-old and 35-year-old, both from Mount Gambier, were arrested over his disappearance this morning.
It is expected both men will be charged with murder and appear in the Mount Gambier Magistrate Court later today, Victoria police have revealed.
The arrests follow a joint operation between Victoria and South Australia Police involving more than 60 officers.
"At this stage, the location of Gordon Hamm remains unknown and investigations are continuing,'' a spokeswoman said.
Earlier this week, police said they believed Mr Hamm was a passenger in a silver Toyota Corolla with South Australian registration plates, being driven by a woman described as his friend.
The car became boxed in by two 4WD vehicles on a bridge over the Glenelg river in Nelson, police said.
One vehicle drove in front of it, while the second 4WD parked behind it. Two men armed with firearms then removed Mr Hamm by force.
A shot was fired in the attack, but police were unsure if it killed Mr Hamm.
Media outlets, including The Australian, have reported that Mr Hamm was allegedly a small-time drug dealer who owed money to others dealers.
It's understood he didn't have a job, and the rest of his family are in New Zealand.