As thousands are left rattled by the big shake, four young people seize the chance to steal a safe.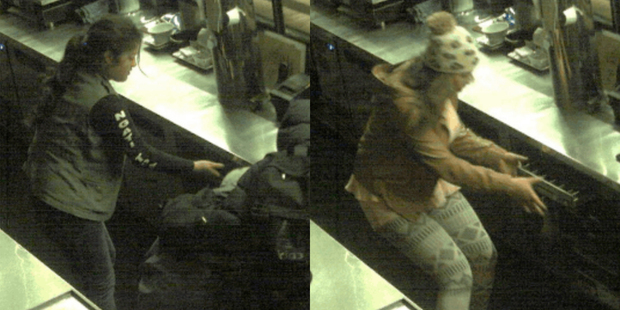 Brazen thieves made off with a safe containing cash from a cafe in one of Wellington's landmark downtown buildings as the city emptied after the 6.5 magnitude earthquake.
CCTV showed four young people stealing the safe from the Mojo State cafe in the State Insurance Tower on Willis St at 12.20am on Monday, about seven hours after the tremor.
Social media users have been quick to condemn the "low-life" young offenders, whose faces were clear in CCTV images posted on Facebook.
Cafe owner Dale Rangihaeata said he was disappointed about the "opportunistic" theft.
Mr Rangihaeata, who also owns a Mojo in nearby Bond St, said his cafes were open on Monday to support those who had come in to the central city to work despite safety fears.
"We're here to support Wellington and make sure people can still get their coffee fix, and there were a lot of stressed people in town."
The shoe-box size safe contained about $1300 and weighed about 4kg.
He said his staff were surprised to find they had been burgled on a night when many residents were suffering from aftershocks and quake damage.
"Generally Wellingtonians and New Zealanders are pretty decent people."
Monday was one of the quietest trading days his cafes had ever had.
"[It] was almost like a double whammy for us. Our turnover was down and we lost our takings from Friday [at Mojo State]," he said.
Extra police have been in the city since the earthquake, and acting district commander Superintendent Sue Schwalger said there had been no arrests for anything related to the earthquake, and no looting.
Police were talking to a 16-year-old girl about the Mojo burglary, she said, and were "confident the matter will be resolved quickly".
- APNZ