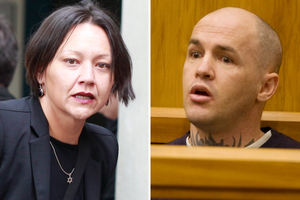 Lawyer Davina Murray's 11th-hour bid to have police evidence in her trial struck out will be decided this afternoon.
Murray, a Maori Party candidate in the 2011 election, has challenged a series of police search warrants that enabled them to get access to her phone.
She is accused of smuggling an iPhone, cigarettes and lighter to convicted rapist and murderer Liam Reid inside prison and has a defended hearing in Auckland District Court.
Murray described the warrants as a fishing exercise by police and said they were unlawful.
The move was described by Judge Russell Collins as "unusual" because it came after all the evidence in the case had already been heard.
The search warrant Murray has challenged relates to text messages found on her phone which the Crown said revealed she and Reid were not having a normal client-lawyer relationship.
- APNZ