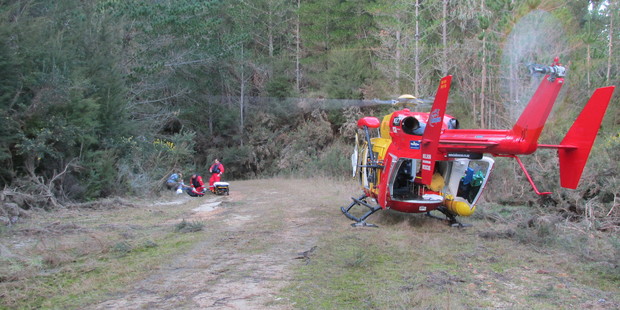 A 23-year-old Israeli woman had to be airlifted out of a forest area in the Nelson region today after her leg became impaled on a stick while horse riding.
The woman was riding a horse in a forest area near Ngatimoti late this afternoon when the stick entered her leg while she was going through a narrow passage in the forest, causing her to fall to the ground.
The Nelson/ Marlborough Rescue was called in and landed in a tight area of forest beside the victim.
She was treated by the onboard intensive care paramedic and flown to Nelson Hospital where the stick will be removed this evening.
- nzherald.co.nz