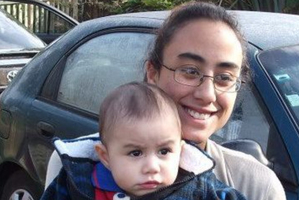 There were only two other people in the house where 1-year-old Atreyu Taylor-Matene suffered fatal head injuries: his mother and her new partner, police say.
A homicide investigation was launched after the baby boy died after receiving significant head injuries at the Kamo home.
Atreyu was admitted to Whangarei Base Hospital on the morning of Friday, July 12, before being flown to Starship Hospital in Auckland, where he died that evening.
Investigation head Detective Senior Sergeant Kevin Burke confirmed the only people home that day were Atreyu, his mother Jessica Taylor and her new partner, whose house it was.
Ms Taylor shared custody with Atreyu's father, Joshua Matene, and grandparents in Auckland.
Mr Burke said police were still waiting for some results from the post-mortem examination, but it had been established that Atreyu died as a result of significant head injuries.
Police attended Atreyu's funeral in Kaikohe on Tuesday, which Mr Burke said was "an extremely moving occasion''.
Investigators had interviewed members of Atreyu's family and others to try and establish how he died.
"It's still good old detective work. We're still continuing working through different accounts and speaking with people that we believe will assist us with the inquiry.''
Mr Burke would not be drawn on Facebook comments that Atreyu's death had been the result of a fall.
"It's an ongoing homicide investigation,'' he said.
Atreyu had not come to police's attention prior to this incident.
"From all accounts, prior to this event, he was a healthy, bonny boy,'' Mr Burke said.
Twenty-five staff were working on the inquiry.
Atreyu's father Joshua Matene has previously told 3 News he felt "helpless'' he was not there to help his son.
His relationship with Ms Taylor ended a month ago and Atreyu was spending a couple of week at his mother's home.
For more articles from this region, go to Northern Advocate