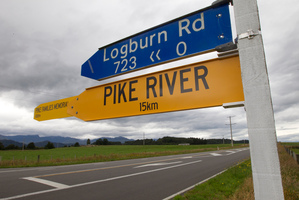 Greymouth police have recovered the pounamu plaque that was yesterday reported stolen from a memorial seat dedicated to the 29 victims of the Pike River Mine disaster, and say they now consider the case closed.
The seat was erected outside the Kahuna Boardriders clubrooms on the Cobden tiphead as a tribute to the Pike 29, and especially fellow surfers Glenn Cruse and Kane Nieper, who were killed in the disaster.
Police reported yesterday that thieves had wrenched the plaque off its mountings and made off with it. However, the Greymouth Star understands the elements had loosened the plaque and a good Samaritan, finding it on the ground, took it home for safekeeping.
Police were not commenting today.