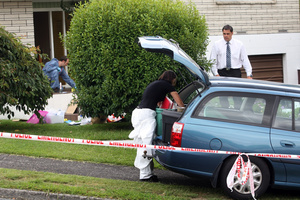 A man who murdered Tauranga woman Sandra Brown and attempted to kill her daughter Kate has lost an appeal against his conviction.
Tamati Mason pleaded guilty to murder and attempted murder and was sentenced in the High Court at Rotorua in July last year to life imprisonment with a non-parole period of 17 years.
Mrs Brown died at her home soon after she was stabbed 22 times by Mason in February last year.
After stabbing Mrs Brown, Mason then turned the two carving knives he was carrying on her daughter.
She was stabbed five times by Mason, her former fiance, and spent several days in intensive care at Tauranga Hospital.
The couple had been engaged for three years but Ms Brown called it off three years before the attack. She was living with her parents and brother at their Tauranga home when Tamati carried out his attack.
Mason appealed against his conviction on the basis he should have been dealt with in accordance with tikanga Maori.
In its decision, the Court of Appeal said it had concluded that the Maori system for dealing with wrongdoing relied on by Mason had been extinguished by the Crimes Act 1961 and the provisions of that act accordingly applied to Mason.
"It follows that there is no basis for setting aside Mr Mason's guilty pleas and his conviction must stand."
After he was charged, Mason said he was "constitutionally immune" and could not be tried in a New Zealand court.
- APNZ