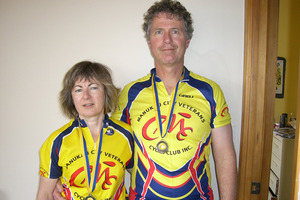 No one will be charged over the death of a woman cyclist killed after being run over by a truck near Taupo in March, police said today.
Jane Farrelly, a 50-year-old mother of two from Auckland, was killed on Saturday March 16, after she was knocked off her bike and dragged under the truck.
She was riding with a group, including her husband, on an uphill stretch of Poihipi Rd. She died shortly afterwards.
Bay of Plenty road policing manager Inspector Kevin Taylor said a full review of the serious crash investigation file had been carried out and it was determined no one would be charged.
"I am aware there is significant commentary around sharing of the roads and cyclists and other motorists. In relation to decisions made on this crash, only the information taken from this police investigation was considered in assessing any driver culpability.''
Mrs Farrelly's death has now been referred to the coroner.
For more articles from this region, go to Rotorua Daily Post