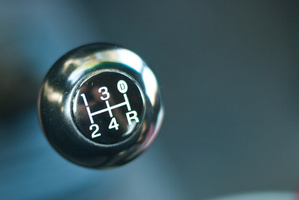 A drunk driver who hit two young girls in Ohope in May has been sentenced to nine months home detention - and given a stern warning by a judge.
Ramon Lee Hussey, 43, was also ordered to pay $1750 reparation to his victims for emotional harm and disqualified from driving for three years by Judge Thomas Ingram when he appeared in the Whakatane District Court this morning.
Hussey hit two girls, aged 4 and 7, as he was backing a peoplemover out of a commercial right of way on May 5.
He had a breath-alcohol level of 754 micrograms of alcohol per litre of breach. The legal limit is 400mcg.
The youngest girl was flown to Starship Hospital in Auckland where she spent several weeks recovering. The 7-year-old was also injured but not seriously.
Hussey's lawyer Jonathan Kay said his client had been asked to reverse the vehicle out of the right-of-way by someone who was not confident they could do it.
Judge Ingram told Hussey: "You should not have been driving. You had been drinking and you had no licence.''
The court was told Hussey had surrendered his driving licence voluntarily some years earlier due to medical reasons. He had previous drink driving convictions, including one in 2001 and one in 2005.
"But this is every responsible driver's worst nightmare. I do take into account you were asked to move the car both backward and forward that day,'' the judge said.
Mr Kay said Hussey had taken part in a restorative justice conference with the families of his victims to allow them to challenge him about his behaviour.
Although Hussey had initially told probation staff he did not consider he had an alcohol problem, he had since changed his mind and self-referred to counselling.
After sentencing, Judge Ingram reminded Hussey that any breach of his home detention conditions, including not possessing or consuming drugs or alcohol, would see him imprisoned.
"I give you a stone cold assurance if you breach conditions you will serve 18 months in jail plus any additional time I add,'' Judge Ingram said.
For more articles from this region, go to Rotorua Daily Post