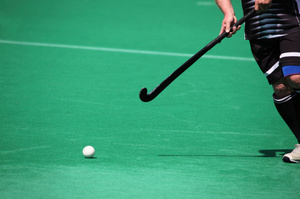 A former New Zealand hockey international has appeared in court accused of sexually abusing four young Filipino boys at a beach resort.
Hilton Reece Munro, 45, was charged with human trafficking and child abuse last week.
He's accused of sexually abusing boys aged nine to 14 at his hotel room on the Philippine island of Cebu, according to the Sydney Morning Herald.
"The kids are my friends who were contacted by another friend here in Cebu," he reportedly told police after his arrest.
Munro, who captained the New Zealand indoor hockey team and also played for Australian Universities Hockey Team, appeared in court on Monday, the paper reports.
He denies the allegations and is being held in custody before he returns to court within a fortnight.
"If my husband knew about this I don't know what he would do to that foreigner," one mother told Cebu Daily News afterwards.
Munro was the head of the Zhuhai International School in China until last month, and formerly a teacher and boarding master at a prestigious boys' school in Melbourne, Victoria, SMH reports.
He has been a regular visitor to the Philippines since 2011, usually staying for 21 days, police allege.
They followed him after a tip-off and found boys aged nine, 10, 11, 12 and 14 in his hotel room at the Stakili resort.
- APNZ