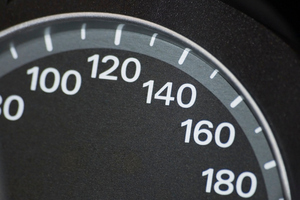 A learner driver who sped around central Wanganui at more than 120 km/h was yesterday disqualified from driving.
Benjamin Beamsley, 21, appeared in the Whanganui District Court charged with driving in a dangerous manner and failing to stop when required.
Police prosecutor Sergeant Rachel Willemsen told the court in the early hours of June 30 Beamsley was seen driving at speed in the Wanganui CBD. She said that although the roads were wet from rain, Beamsley's vehicle was seen to drive at more than 120km/h, well above the posted speed limit of 50km/h.
A patrol car followed Beamsley for some time but abandoned the pursuit due to the speed at which Beamsley was driving. He was later pulled over, arrested and his vehicle impounded. Ms Willemsen told the court Beamsley was on his learner's licence. Duty solicitor Raukawa Simon said her client acknowledged he had made "a raft of bad decisions" on the night.
"He saw the red light but didn't think about it, and when he saw the patrol car he decided to continue.
"He takes full responsibility now for his actions but his maturity levels may be an issue." Ms Simon said Beamsley had the support of his family, although none were in court on the day, and said he understood a disqualification was likely and that this would affect his work.
Judge Laurie Hilton said it was Beamsley's first appearance in court and that he was due substantial credit for stepping up and pleading guilty early on.
"You have described your actions as being the result of a 'raft of bad decisions'. On the night in question you said your driving wasn't your best.
"That, to me, is a gross understatement. Another way to describe it would be 'shocking'. It was not too good at all."
For driving dangerously Beamsley was convicted, disqualified from driving for six months and sentenced to 50 hours' community work. For failing to stop, he was disqualified from driving for three months, cumulative on the prior disqualification.
For more articles from this region, go to Wanganui Chronicle