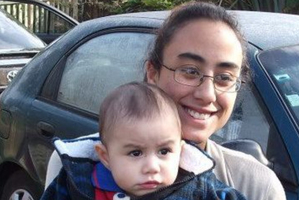 A tangi is underway in the Far North for one-year-old Atreyu Taylor-Matene, whose death is the subject of a homicide investigation by Whangarei police.
The toddler died at Auckland's Starship Hospital on Friday night after suffering what police described as significant head injuries at his Kamo home earlier that day.
His body was returned to the family after a post mortem examination and arrived at Mahuhu-ki-te-rangi Marae at Tautoko, 10km south of Kaikohe, late yesterday.
A steady stream of mourners arrived at the marae today to pay their respects to the family. Atreyu was expected to be laid to rest tomorrow afternoon following a service at the small rural settlement.
The boy's family asked for privacy and a chance to grieve at least until after the tangi, with Maori Wardens at the gate turning away media and requesting that no photos be taken. The family had felt bullied by media in Auckland, a warden said.
Police said they would not release the findings of the post mortem and were keeping an open mind as to the cause of the boy's injuries. No arrests have been made.
Atreyu's parents, Jessica Taylor-McGahey and Joshua Matene, were recently separated. The injuries occurred at the home of Ms Taylor-McGahey's new boyfriend.
For more articles from this region, go to Northern Advocate