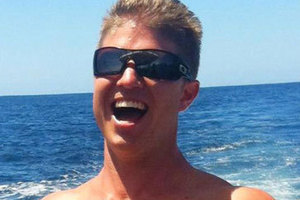 An Auckland man has appeared in court in Brisbane today charged with trafficking synthetic cannabis into Australia.
Matthew Wielenga appeared in Brisbane Magistrates Court this morning charged with trafficking synthetic cannabis from September to November 2011, the Courier-Mail reported.
It was understood he travelled to Australia voluntarily to face the charge.
Magistrate John McGrath released Wielenga on bail on condition he reside at an Auckland address and inform police of his travel movements, according to the Courier-Mail.
The charges reportedly relate to synthetic drug raids on Gold Coast properties said to be owned by Wielenga in 2011.
Australian police alleged that as the director of the company Lightyears Ahead, Wielenga ran a major synthetic cannabis operation.
The Queensland Government made a range of synthetic cannabis products illegal in 2011.
Last month the Federal Government imposed a 60-day interim ban on some synthetic drugs, including Kronic, giving state and territories time to update their legislation.
The ban came in after a Sydney teenager took an LSD-like drug and plunged to his death from a balcony because he thought he could fly.
- APNZ