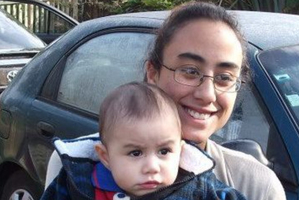 The father of a 1-year-old boy who suffered fatal head injuries while at the home of his mother's new partner says he has to hear from police about the cause of his son's death.
Atreyu Taylor-Matene was admitted to Whangarei Base Hospital on Friday morning with what police said were significant head injuries. He was flown to Starship Hospital where he died that evening.
Atreyu's mother, Jessica Taylor, shared custody with Atreyu's father, Joshua Matene, and grandparents in Auckland.
Ms Taylor had been taking care of Atreyu at the Kamo home of her new partner when he was hurt, 3 News reported.
The baby's father, Joshua Matene, and his parents arrived at Kaikohe today, where Atreyu's funeral will be held tomorrow.
Detective Senior Sergeant Kevin Burke told Radio New Zealand this morning that police had taken statements from Atreyu's parents and they were assisting with the investigation.
A post-mortem examination has been completed but Joshua Matene told 3 News he hadn't been told the result and police hadn't yet spoken to him.
In a statement to 3 News this evening, Mr Burke said police had strong clues about how Atreyu died but they hadn't told the family the post-mortem results because they were still determining cause and responsibility.
Twenty-five staff are working on the inquiry.
- APNZ