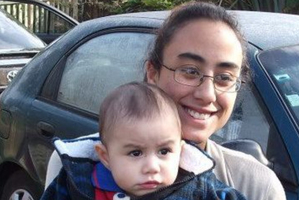 Police investigating the death of a 1-year-old Whangarei boy hope to finish their scene examination of his home today.
Atreyu Taylor-Matene was admitted to Whangarei Base Hospital on Friday morning with what police said were significant head injuries. He was flown to Starship Hospital, where he died that evening.
Atreyu's mother, Jessica Taylor, and her boyfriend shared custody with Atreyu's father, Joshua Matene, and grandparents in Auckland.
Detective Senior Sergeant Kevin Bourke told Radio New Zealand police had spoken with the boy's parents who were "assisting police with the investigation''.
"We're working through their statements at present. Clearly investigations like this are emotional at best and it's our job to work slowly and methodically through to establish exactly what's caused Atreyu's death.''
The focus of the investigation had remained on what happened to Atreyu, Mr Bourke said.
A post mortem was completed yesterday, but police said they would not release the results.
Twenty-five staff are working on the homicide inquiry.
None of the neighbours said they heard noise from the Carlton Cres house that might have indicated a baby's life was endangered.
In a macabre coincidence, the scene is less than 100 metres from where toddler Tinishar Walker received debilitating head injuries at the hands of her mother's boyfriend three years ago.
Tinishar, 17 months old when she was injured, is permanently disabled after Lance Corkery shook and then twice dropped her on her head in a violent reaction to her crying.
Corkery was given a prison sentence of less than five years.
- APNZ