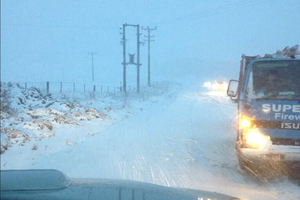 Ice is making driving on some South Island roads treacherous.
Police say there are numerous reports of ice and black ice on the main highways, through Southland and Central Otago.
They're asking drivers to be careful when travelling, keep their speed down and increase following distances.
Police have had 10 reports of minor ice-related collisions where cars have hit ice and slid off the road.