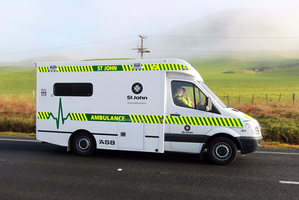 A woman is dead and a young boy and man nearly drowned after their car left a waterfront drive and became submerged in a creek on the outskirts of Nelson today.
Southern Ambulance spokesman Ian Henderson said the man and boy - aged about seven - were rescued from the stricken vehicle by firefighters and police.
They were taken to Nelson Hospital in a serious condition, he said.
Henderson said the car was traveling along QEII Drive at midday when the accident happened.
"The car has gone off the road and into the water and was submerged in water," he said.
Police blocked off the drive which is also State Highway 6 while the rescue and recovery operation was underway.
Police confirmed the woman died at the scene.
Investigations are underway at Saltwater Creek.