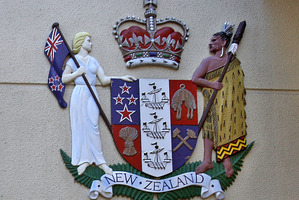 A Rotorua woman had no choice but to drive despite being more than twice the drink driving limit, a court has heard.
Hinemoa Sarah Samson, 33, was sentenced in the Rotorua District Court on Wednesday to 12 months' supervision after she previously pleaded guilty to driving with excess breath alcohol. It was her fourth drink driving conviction.
Samson's lawyer, Max Simpkins, said Samson was at a Rotorua house in the early hours of April 11, intending to stay the night.
However a group arrived at the house and it became clear she needed to leave.
"It was completely understandable why she left the premises," he said.
She was stopped at a routine police checkpoint on Bennetts Rd and recorded a reading of 1000 micrograms per litre of breath. The legal limit is 400 micrograms.
Mr Simpkins said it would have been difficult for Samson not to drive, as the area was "undesirable" and not safe for a woman to walk alone at night.
He said she later testified in court in relation to the incident at the property and had served her community and the justice system by doing so. He submitted it would be unfair for her to be severely punished for driving when she had little choice.
Judge David Ruth agreed and said the special circumstances meant he would not disqualify Samson from driving or order her car be forfeited, as he usually would.
He said Samson had found herself in an emergency situation that night and had later followed through by testifying in court.
"That took courage," he said. "You deserve to be treated differently."
For more articles from this region, go to Rotorua Daily Post