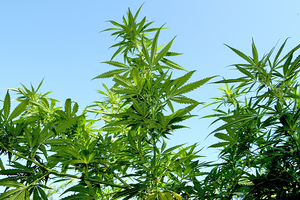 An estimated $600,000 worth of cannabis was seized by police after a series of raids across the Auckland region yesterday.
Detective Inspector Greg Cramer said police searched addresses in Kaiwaka, Kumeu, Whenuapai, Albany and Henderson and located some 500 plants at various stages of maturity, as well as about 8kg of dried cannabis head.
A 0.22 calibre pistol and a substantial amount of cash were also found, Mr Cramer said.
Four people were arrested and jointly charged with cultivating cannabis and participating in an organised criminal group.
Mr Cramer said further charges relating to the theft of electricity were also likely.
Three of those arrested were to appear in Waitakere District Court and one in North Shore District Court today.
- APNZ