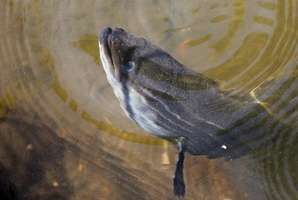 Agricultural supply firm PGG Wrightson has been fined more than $28,000 after contaminating a Christchurch waterway, killing 200 eels.
Industrial cleaning liquid from the firm spilled into Curletts Road Drain in May last year.
PGG Wrightson was convicted and fined at Christchurch District Court in March.
``The incident had some serious short-term effects on aquatic life,'' said Kim Drummond, Environment Canterbury director resource management.
In sentencing notes released today, Judge Paul Kellar noted that there had been no long-lasting effects on aquatic life, thanks mainly to the clean-up activities undertaken by PGG Wrightson.
He also noted that the chemical, Nutra-Sol was incorrectly stored in an unconfined area close to a storm-water drain.
- APNZ