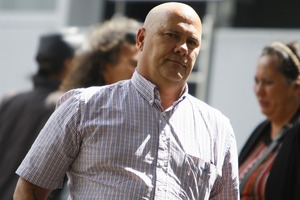 The Tertiary Education Commission has been criticised for being under-prepared when it fronted up to the Maori Affairs Committee yesterday.
The commission was scheduled to present a briefing on the appointment process for the chief executive officers and on Wananga and other tertiary organisations.
Current TEC (Tertiary Education Commission) chief executive Tim Fowler fronted to the committee with TEC chief advisor John Whaanga and general manager David Nicholson.
Chair of the committee Tau Henare said they arrived with no information.
"I expect, and so does my committee, that they would furnish our committee with a written briefing.
"I think they thought they could just rock up and have a yarn."
It was disrespectful, Mr Henare said.
When APNZ approached TEC for comment they said questions needed to be directed to Tertiary Education Minister Steven Joyce's office.
A spokesman for Mr Joyce said there appeared to have been a misunderstanding.
"The Maori Affairs Select Committee asked the Minister to provide officials to brief the Committee.
"TEC officials took that to mean a verbal briefing to the committee. As a result of today's meeting, TEC has agreed to provide a written briefing to the committee," the spokesman said.
Labour MP Shane Jones said he had never seen such a "tawdry" performance.
"The officials are well-paid, they presented themselves as if it was a trivial issue.
"To trivialise the Maori Affairs select committee is no small matter."
Mr Jones said he will write a letter of complaint to the TEC chairman and then complain to State Services Commissioner Iain Rennie.
"Steven Joyce is disinterested because he doesn't believe in the Maori Affairs select committee," Mr Jones said.
- APNZ