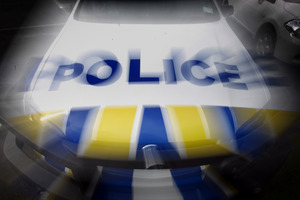 Southern police face an uncertain couple of months.
Many Southern police have to re-apply for their jobs and in some cases compete for positions within a new police district structure, to be implemented by September 2.
The restructure of the Southern police district was mandated by Police National Headquarters.
New Zealand Police Association Southern regional director Brett Roberts said eight or nine senior sergeants had to apply for fewer senior sergeant positions, and although there were some inspector vacancies not all could be considered for the higher rank.
The scenario was indicative of what was happening throughout the Southern police district, he said.
It was a successful district and most officers just wanted to get on with the good job they were already doing, but were caught up in the instability, Mr Roberts said.
"There's going to be less jobs in certain ranks. A lot of staff have to re-apply for either their job or new jobs, and in some cases there are less positions now than there are people.
"There are some extra vacancies being advertised but they are open to all and sundry throughout New Zealand so there will be competition for some of those jobs."
The restructure was detailed to staff last week, following a two-week consultation period, and publicly announced yesterday.
Acting Southern District Commander Inspector Lane Todd said the new structure retained all existing staff and police stations.
"It does, however, mean some staff will have new titles, new roles and a shift in focus," he said.
About 20 of the police district's 637 staff were formally advised their positions were "affected", and a "very small number" of those employees would need to relocate within their work area, Mr Todd said.
"Almost all remain in the same stations and locations but will have different roles."
Four new prevention manager roles have been established - an area manager in each of the Otago Rural, Dunedin and Southland police areas and a district prevention manager based at the Southern police district headquarters in Dunedin.
The restructure was designed to "reap the full benefits" of the national police prevention first strategy, and to adjust the Southern district's management structure to make it consistent with a national structure, Mr Todd said.
The Waitaki policing sub-area will be aligned with the Dunedin-Clutha policing area instead of the Otago Rural policing area.