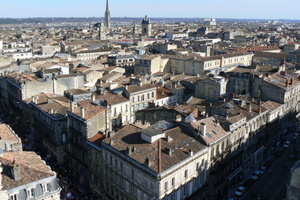 A man battling his ex-wife over a $1.4 million divorce settlement has failed to convince a judge he cannot afford security for court costs despite being able to pay for a three-month trip to Bordeaux in southern France.
The quarrelling parties, who cannot be identified, were married from 1976 until 2010 and lived together on a trust-owned family farm from 1984 until their separation.
The High Court last year ordered the man, who is also embroiled in a $20 million inheritance dispute with his siblings, to pay his ex-wife $1,399,970 for her share in the farm.
The man appealed to the Court of Appeal and was ordered to pay $5880 in security for court costs, which would cover any legal costs he might later be found liable for.
He applied for security to be waived but a Court of Appeal registrar refused, noting his ex-wife's objection on the basis that he was able to afford three months of travel to Bordeaux.
The man then sought a judicial review of that decision, submitting two bank documents in support of his claim that he could not afford to pay security.
One document showed his New Zealand bank account contained only $11.75, while the other showed his French account contained 4974.96 euros, or more than $8000.
In a decision, given late last week, Justice Lynton Stevens refused to waive security, noting the latter amount was "more than sufficient to satisfy the security for costs amount".
He said the man's lack of money was brought about by "discretionary travel, planned while court proceedings are on foot" which did not satisfy the threshold for changing the security amount.
The man had arranged his trip to Bordeaux while his appeal was still pending, claiming the trip was necessary due to a medical condition which gave him intermittent two-day-long headaches which sometimes prevented him from driving.
However, Justice Stevens said the man's general practitioner had indicated he had "no signs of serious illness".
Justice Stevens also noted the man's financial situation stood to "improve significantly" from the resolution of the inheritance dispute with his siblings.
The assets of his late parents' estate had a combined value in excess of $20 million, while the man also had interests in commercial property and antique furniture worth more than $350,000.
Justice Stevens declined to waive security and ordered the man to pay $5880 by early next month.
- APNZ