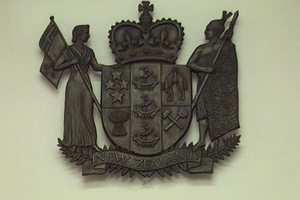 A teenager charged with a violent sex attack on a tourist visiting Waiheke Island will undergo a mental health test to see if he is fit to stand trial.
Cane Norton Kelland was 17-years-old when he was charged in January with sexual violation, assault with intent to commit sexual violation, injuring with intent to injure and indecent assault.
He appeared at the Auckland District Court today where Judge Russell Collins declined him bail.
All legal arguments made in court today were suppressed.
Kelland is due back in court next month, when a psychologist and a psychiatrist will give evidence on his fitness to stand trial.
They are likely to undergo cross-examination before a judge makes a decision on whether Kelland is mentally fit.
Kelland was under the "shared guardianship" of Child Youth and Family when he allegedly attacked the tourist. He had been living on Waiheke with his foster mother.
Police allege he attacked the tourist on a walking track between Delamore Drive and Owhanake Bay, near Oneroa. She had been in the country only a matter of days.
Bloody and bruised, she managed to escape and sought help from builders working nearby. Police were alerted and arrested Kelland soon after.
Child Youth and Family have confirmed they had been involved with Kelland. Northern regional director Sharon Thom told the Herald in January that his agency had a "shared guardianship" role.
- APNZ