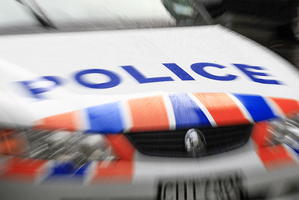 An unusual car-swap deal turned sour when a man armed himself with a metal bar in Dunedin yesterday.
Police are still trying to establish exactly what happened, but say the ownership dispute was sparked by an exchange of vehicles in the middle of the night.
Acting Senior Sergeant Nathan White said the parties had agreed to swap a Toyota Hilux ute and a BMW car about 2am yesterday.
One of the parties then drove off, leaving the other to allege the sale had not taken place. That sparked an altercation on Beresford St about six hours later.
Mr White said one of the men armed himself with a steel bar, but it was not known whether he had armed himself in self-defence or to threaten the other party.
The case was "strange" but police would get to the bottom of it, he said.
"It's certainly a wee bit unusual in the circumstances - I mean, most people do their business dealings by day, and do it legitimately with receipts and changes of ownership, but none of that happened either.
"It was certainly a wee bit strange for us, but we're getting to the bottom of it anyway."
Mr White said police were not considering charges over the car swap, which was a civil rather than criminal matter, but charges could be laid over the altercation.
No physical assault had taken place, but brandishing a weapon could still be a technical assault.
Mr White said police had spoken to a number of people and the investigation was ongoing.
A decision on any charges was likely later in the week.
- APNZ