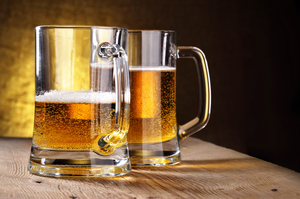 A spate of violent behaviour in Reefton has some people too frightened to go out to local hotels at night.
Police today warned that the offenders could find themselves banned from every hotel in the area.
Reefton Constable Mark Watson met with hotel owners on Saturday to discuss ways of addressing the violence.
In the latest outburst, a Nelson man was admitted to Greymouth Hospital with serious head injuries following a bar fight last Wednesday.
The victim has since been transferred to Christchurch Hospital to have an operation on a broken jaw.
A Reefton man has been charged with assault.
Mr Watson said the publicans in Reefton and outlying areas were all very concerned.
"It is not portraying our town very nicely and we all want it to stop. People are too frightened to go out for a couple of drinks at night in case they get attacked."
The publicans said in an open letter to the Reefton community that anyone behaving in a disorderly, aggressive, threatening or quarrelsome manner towards staff or other customers would be refused entry or removed from premises.
"Continued poor behaviour may result in the person being issued with a notice to stay off the premises and subsequently be banned from the Reefton Auto Lodge, Hotel Reefton, Wilsons Hotel, Reefton Workingmen's Club, the Inangahua Arms, the Mawheraiti Hotel and the Ikamatua Hotel, for periods of up to two years."
Nearly all incidents have taken place late at night or early morning. Police have advised pub staff to be wary of patrons "preloading" at home or parties before heading to hotels.
- The Greymouth Star