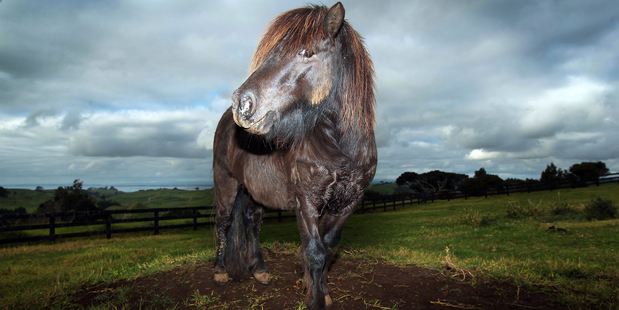 A kind stranger has stepped in to help a family after their miniature horse was mauled to death by a roving dog.
Waiuku businessman Kevin Campbell read about the horrific dog attack on miniature horse Milo in last week's Herald on Sunday.
The dog was put down after the June 28 attack - as was Milo. Katikati couple Debbie and Jim Hume were grief-stricken for their grandchildren after Milo's death. The horse was 6-year-old Maryjane Hume-Ecerg's pet, and a favourite with other youngsters.
Campbell decided to help out. And today, the Humes will travel from their Bay of Plenty kiwifruit orchard to visit miniature colt Chief.
Jim Hume said the family were moved by Campbell's offer and were anxious to meet Chief today.