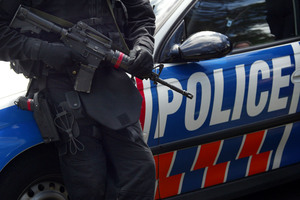 Armed police have failed to find an offender who shot a man in the buttocks in Christchurch this morning, but are reassuring the public there is no threat after the "deliberate, one-off'' incident.
A 55-year old man was taken to Christchurch Hospital with injuries to his lower back and buttocks after the incident on Armagh St, Linwood, just after 11am.
The man was in a serious but stable condition.
The police armed offenders squad was called in to search for the offender this morning, but was later stood down.
Detective Inspector Dave Long said police were yet to establish the circumstances of the shooting and were talking to a number of people.
However, the shooting appeared to be "a deliberate, one-off incident'' and police did not have concerns about any threat to the wider public.
"Enquiries to date suggest the person responsible may be an associate of someone known to the victim, but at this stage we are not able to confirm that person's identity or establish any connection to the victim.''
Mr Long said the type of firearm used in the incident had not been confirmed, and no firearm had yet been recovered.
Police appealed for information from anyone who may have seen anything in the area this morning.
- APNZ