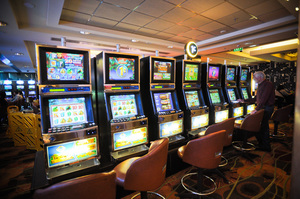 Problem gambling service providers are calling for Maori Party MP Te Ururoa Flavell to withdraw his Gambling Harm Reduction Bill.
In a combined statement, the Salvation Army, Problem Gambling Foundation and Associate Professor Peter Adams from Auckland University's school of population health said they wanted the bill scrapped after changes put forward at select committee stage.
Mr Flavell's bill was reported back to the select committee in June with all its main provisions removed or weakened.
The National Party did not agree with an initial proposal that 80 per cent of funds raised through pokie machines should be distributed locally, saying it would affect funding for some nationwide groups.
Salvation Army social policy research and parliamentary affairs unit director Major Campbell Roberts said the proposed changes did nothing for problem gamblers, those at risk or communities wishing to manage the impact of gambling.
"For those of us who deal with the problems created by pokie machines every day this bill, on balance, will make matters worse.''
"The bill does give advantages to the gambling industry and gambling operators.
"It fails to address the fundamental flaws in the current system which have resulted in a long history of rorts, money flowing out of poor communities and excessive cost claims.''
Major Roberts said the only responsible approach would be for the bill to be scrapped.
Mr Flavell said in June he would not withdraw the bill. He was not immediately available for comment today.