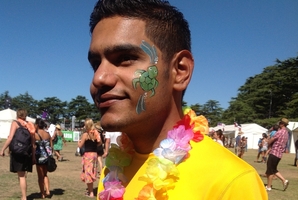 A 23-year-old Indian student living in Auckland was assaulted prior to going missing nearly a month ago, police say.
Ankur Sharma has not contacted his family since June 9 and they are becoming increasing worried.
Police spokesman Ross Henderson said Mr Sharma was the victim of an assault that day and was admitted to Auckland's Middlemore Hospital but discharged within 24 hours.
It was not believed the assault had anything to do with his disappearance.
"There's nothing to indicate that those things are connected. It appears to have been a random street assault.''
Speaking to the Indian Weekender from her home in Canada, Mr Sharma's sister Aditi Jasra said the family contacted police after not hearing from Mr Sharma for 15 days.
They said police told them Mr Sharma was admitted to Middlemore Hospital with facial injuries and released 24 hours later.
"The Auckland police had tried to contact him, too, because of his injuries, to see if he was doing okay,'' Ms Jasra said.
"Either he is really hurt from his head injuries or there is something going on that we have no clue about.''
The family had also contacted his friends in New Zealand but none knew where he could be.
"There could be something fishy going on,'' Ms Jasra told Indian Weekender.
Mr Sharma is described as being 168-173cm tall with a skinny build. He is known to wear a leather jacket and stonewashed jeans.
Police said he arrived in New Zealand on February 14 on a student visa and had obtained a work visa valid until March 2014.
He was last known to be living in Manurewa, but it was believed he was now more likely to be somewhere in the Auckland city area.
Anyone with information about his whereabouts should contact Counties-Manukau police on 09 261 1399 or CrimeStoppers, anonymously, on 0800 555 111.