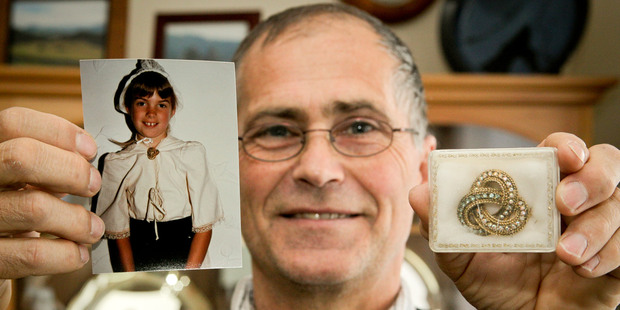 Stories making headlines around the regions include doubts about the authenticity of the Goldie painting discovered in Northland and a couple get back a valuable treasure.
An art expert doubts Charles Goldie painted the picture which a Northland man believes was done by the famous artist.
Warren and Deborah Price did not know anything had been stolen from their Hastings home - until they saw Tuesday's Hawke's Bay Today.
More than 36 tonnes of rubbish, mainly disposable nappies, have been cleared from an abandoned section in Fordlands.
The Kamai plane crash tragedy has been remembered in the Bay of Plenty, and one woman in particular will never forget.
Eketahuna's "two Margarets" are no strangers to being recognised.
Mosgiel woman Dorothy Andrews is sending a woollen shawl to the Duke and Duchess of Cambridge for the royal baby.
Sir Paul and Lady Holmes' Poukawa Valley property has been converted into a luxury getaway estate.
Ever wondered how to keep students quiet in class? There is now an app for that.
Auckland City Police are warning anyone who's offered high spec firearms at discount prices.
A Wanganui woman who defrauded a company of nearly $7000 can only blame herself, says a judge.
The man accused of killing a Wairarapa man in Wanganui last year has pleaded guilty to murder.
A Taupo student's expert computer knowledge is sending him to the USA.
And finally the Stratford Art Society's "Fashion Frenzy" exhibition at the Percy Thomson gallery has officially opened.
Other stories making headlines around the regions include:
Tikipunga vehicles targeted, 3 youths arrested
Boxing night big hit for charity
Northland District Health Board failed to prevent death
Parking revenue drops in Tauranga
Teens beat a path to career as rappers
Biker clothes go out the door in overnight raid