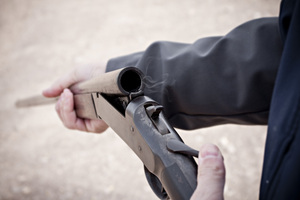 Police are warning anyone offered a high-spec gun at a bargain price to contact police, after 25 firearms were stolen during a burglary at a Mt Roskill gun shop last night.
They included four Rizzini 20 gauge shotguns, six 12 gauge shotguns, seven Tikka bolt action rifles with silencers and scopes and eight 12 gauge Beretta semi-automatic shotguns.
Investigators were concerned the security around the Carr Rd shop was not as robust as it could have been and it appeared the offender knew what they were looking for.
City West Area Commander Inspector Jacqui Whittaker said anyone who owned or traded firearms needed to be licensed to do so and it was important that, if any or all of those weapons appeared for sale online or in the black market, police were notified.
- APNZ