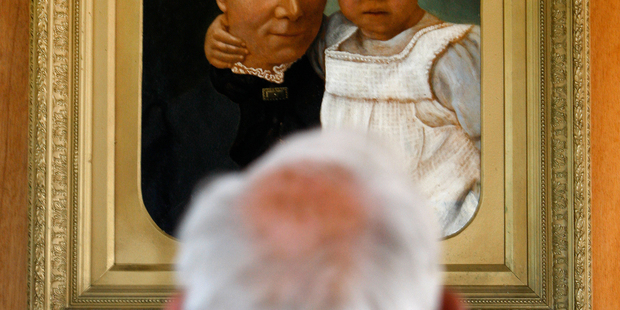 Stories making headlines around the regions include a Northland man who has discovered a possible fortune hanging on his wall and a close shave for a man over a "forgotten" anniversary.
A Northland man may have a fortune hanging on a wall in his home.
An appeal has been lodged against a court decision to evict an 83-year-old woman from her Mahia home.
A Rotorua man jailed for murder has admitted orchestrating the death of a Tauranga man from behind bars.
A teacher with a criminal past has been charged with theft in Hastings.
A spate of burglaries committed with stolen glass-breaking hammers have been reported to Masterton police.
A day of celebration has turned into a day of controversy for the Pilot Bay walkway.
Volunteers in Northland have had a close encounter with a pair of migrating humpback whales.
Speight's Brewery Dunedin is officially more environmentally friendly, thanks to its $29 million expansion project.
Until Anna Robinson saw the "will you marry me" sign, she thought boyfriend Morgan Lewis had forgotten their anniversary.
Bike Northland could end up finally having a permanent base after buying an old Paper Reclaim building for $1.
Ambitious Napier students are hoping to get a delicious new pink sauce off the ground.
In a creek without a paddle was where a Sawyers Bay resident ended up on his way to work yesterday.
And finally The X Factor's latest victims Gap 5 say taking more risks got them kicked off the show.
Other stories making headlines around the regions include:

Council to consider how to fill Maureen's position
Northland night hit record lows
Man loses everything after string of fires
Chef jailed for 'degrading' rape