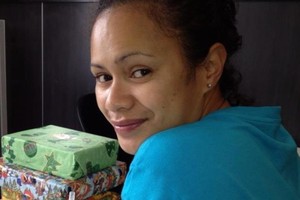 A Northland tour guide charged with murdering his partner can be named for the first time after his appearance in the Kaikohe District Court this morning.
Sweeping suppressions lapsed when Mathew Wilson Korewha, also known as Matiu Wirihana Korewha, of Rawene, made a brief appearance and entered no plea to a charge of murdering Barbara Moka.
The 43-year-old was remanded in custody to appear in the High Court at Whangarei later this month.
Ms Moka was last seen alive in the Hokianga township of Omanaia on the morning of June 9. Police said Ms Moka had been at a tangi at the Te Piiti Marae that day and left early the next morning with her partner.
However, the vehicle they were in crashed several hundred metres from the marae about 1am. Her partner told police the pair then returned the marae.
She was later reported missing, sparking an intensive police investigation and search of bush surrounding the crash site.
Her body was found last week in bush about 800 metres up a metal farm road between the marae and the crash scene.
Police later revealed her clothing, wallet and cellphone had vanished from her Rawene home. It is thought the property was taken in the days after she was killed.
Police have appealed for help finding the missing property and for sightings of two vehicles on Sunday, June 9 and Monday, June 10. They are a red 1997 two-door Toyota Cynos saloon, registration CBH261, and a green-and-grey 1990 Nissan Terrano, TF2603.
It is understood the vehicles may have been used to remove Ms Moka's property.
They were not stolen and police have stressed their usual occupants are not suspects in the inquiry.
Searches have also been conducted at several properties, including Rawene locations, as police try to locate the missing property.
Ms Moka, a mother of four, worked at the Copthorne Hotel in Omapere as a receptionist. She moved to Rawene last year from Auckland, where many of her whanau live. Her children, aged 7 to 15, did not live with her.
Her family have requested privacy.
For more articles from this region, go to Northern Advocate