Internal review finds charges tied to some currency transactions were not made clear.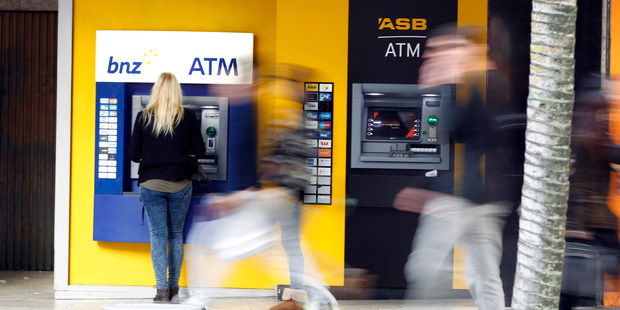 The Bank of New Zealand has refunded $4 million to 90,000 customers after an internal review found its terms and conditions had not spelled out certain fees associated with foreign currency transactions.
The error relates to fees charged to some Visa and personal loan customers who bought overseas products but then had the money refunded.
BNZ's head of corporate affairs, Mark Watts, said some Visa customers may have been charged a foreign currency service fee of 2.25 per cent on their transactions.
The bank had also charged interest on foreign currency service fees for personal loans when its documentation had said it would not.
Mr Watts said the bank had not received any complaints, but had picked up the issue as part of a regular review of its business.
The bank changed its terms and conditions in January to correct the problem, but took until June 27 to work through the accounts of its customers.
Mr Watts said the Visa issue dated back to 2009, and problems went back as far as 2004 for some personal loans.
The money being paid back covered those periods up until June 27 as well as interest. The average amount being paid out was $43.
Mr Watts said the bank had "stuffed up" and paying the money put the situation right.
In a letter sent to customers, BNZ's head of retail banking, Andy Symons, apologised for the mistake. "We apologise should this have caused any problems for you."
Last week lawyers filed action against the ANZ over penalty fees, charged when people going into unarranged overdraft, have bounced payments, make late credit card payments or exceed card limits.
Fair Play on Fees lawyer Andrew Hooker has said all the main banks, including the BNZ, are in its sights. More than 32,000 Kiwis have registered to join the legal action.
The case follows legal action in Australia against the banks. A test case began against the ANZ in 2010 and is ongoing. A further 11 cases against banks, including BNZ's parent the National Australia Bank, are on hold pending the ANZ outcome.
Scam warning
The New Zealand Bankers Association is warning people to watch out for fraudsters capitalising on publicity about the legal action on bank fees.
Last week lawyers for Fair Play on Fees began legal action against the ANZ over penalty fees.
Kirk Hope, chief executive of the Bankers Association, says a similar class action case against the banks in Australia resulted in fraudsters targeting customers.
Typically those fraudsters claim to be from the bank and say they will release the fees customers are claiming in the class action for a small payment.
Mr Hope says customers should never disclose their PIN numbers or passwords.