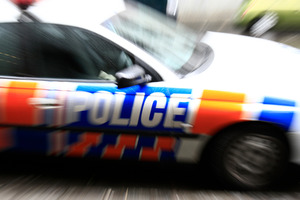 Police are appealing for friends of a young mother who died after being hit by two cars, to come forward.
Ngawaiata Taurerewa, 26, died after being hit by two vehicles on Puriri St in Wanganui on the night of June 14.
Sergeant Colin Wright said that although around 20 witnesses had been spoken to about the case, police wanted to talk to friends of Miss Taurerewa who were with her that night.
"We've not heard from any of her friends who were with her in the two hours before the incident. They may be reluctant to come forward, or they may have [taken] some time out to grieve," he said.
Police also want to speak to an older man who may have talked with Miss Taurerewa before the accident. He is described as walking with a crutch or walking stick and is believed to walk along Puriri St regularly.
Both drivers involved have been spoken to by police but the driver of the first car, a 2007 Ford Falcon, hadn't been spoken to since the night of the accident, Mr Wright said.
Legal advice was being sought before charges were laid, and the Serious Crash Unit was still involved, with three people working on the case, he said.
At least two people saw the incident but more may have but didn't come forward, and Mr Wright encouraged them to do so.
Police are waiting for the pathologist's report into cause of death and the vehicles have both been examined.
Anyone who knows the older man, or was with Miss Taurerewa on the night of the accident, is asked to contact Constable Paul Burn on 06 3490600.
For more articles from this region, go to Wanganui Chronicle