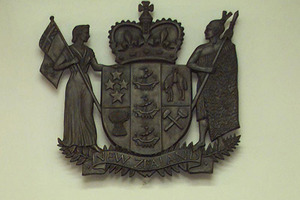 A jury last night found Witeri Ahomiro Neketai guilty of murdering Tauranga businessman Gary Kimura - but acquitted his associate, Taonui Hiku, of manslaughter.
A third man, Joseph Rewiri, 45, aka Jody Rutledge, who was also on trial, last week pleaded guilty to a reduced charge of manslaughter.
The Bay of Plenty Times can now reveal that at the time of the attack Rewiri was already serving a life sentence for the murder of 43-year-old Peter Franklyn, who he shot three times in an execution-style killing in Rotorua in 2006.
Neketai, 35, of Te Puke, who was found guilty in the High Court in Hamilton yesterday, admitted punching Mr Kimura, 44, at his Bellevue home on October 5, 2011, after going there to collect a $30,000 drug debt. He denied kicking him in the head.
Mr Kimura was hit so hard the 109kg man fell backwards, striking his head on a concrete driveway and fractured his skull. He died in hospital six weeks later.
Rewiri admitted he had enlisted Neketai to go around to Mr Kimura's house to collect the debt, and a text exchange between them showed he instructed Neketai to ``hammer him'' first before giving the deceased ``a good talking to''.
A fourth man, Jesse Hartley, who was also charged with manslaughter, was discharged by Justice Tim Brewer last week.
For more articles from this region, go to Bay of Plenty Times