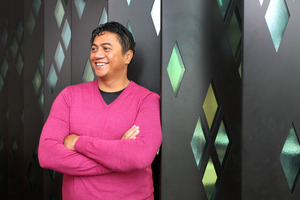 Tawera Nikau hopes that one day his relationship with his eldest daughter will return to a loving place.
In December, his conviction for assaulting Heaven-Leigh, 25, in an altercation outside the Huntly police station the previous February was quashed.
The father of four argued that he was acting in self-defence as he tried to hold off his daughter.
The pair had been at loggerheads for at least a week over the custody of his grandchildren, then 6 and 4, who now live with their paternal grandparents.
"I definitely do look forward to the day where we can sit down and talk and discuss and hopefully rebuild that relationship, but at the moment it's a hard one.
"I was hurt that my daughter would go to the court, would have me charged with assault.
"I'd never been involved with the police, never been in trouble."
In his biography, Mr Nikau spoke about the 2001 suicide of his first wife, Letitia.
"Heaven-Leigh had been through everything with me. She was my rock."
Asked how that close relationship had deteriorated, he said: "Obviously she had some issues losing her mum ... I probably spoiled her because her mum had died. I overcompensated, I tried to give her everything.
"Parenting, mate, that's the hardest job in the world. It's a tough job and a lot of our people out there need help."