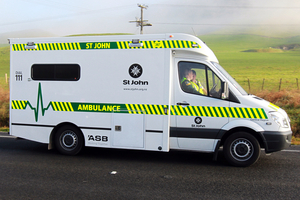 A man is fighting for his life in hospital after being trapped under a car following a crash in the Auckland suburb of Devonport early today.
Five young people were injured - one critically - this morning when a car smashed into a power pole on Lake Road at about 4am.
The seriously injured man was trapped under the car and had to be extricated from the vehicle, a Fire Service spokesman said. Four other people were injured.
"The person who was trapped was in a bad way and taken immediately to hospital by ambulance after being freed," the spokesman added.
Inspector Andy Brill of Auckland police said the injured person had been in a critical condition when freed from the wreckage.
"The police Serious Crash Unit is investigating, and there is no further information at this stage" he added.
A neighbour who rushed to the scene said the crash woke up nearby residents.
"We were woken just after 4am by a loud bang," the neighbour said.
"About five youngsters had been inside and one of them was still in the back seat with his arm hanging out of the window."