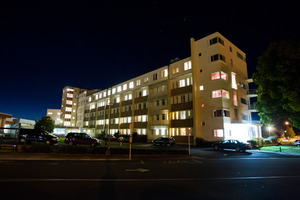 The woman alleged to have left her mother confined to a couch for three years appeared at Napier District Court today and was granted name suppression until her trial, which is likely to be in 2014.
Police said ambulance crews found the woman's elderly mother when they were called to the Napier house in December 2011.
She had abscesses on her leg, which had become fixed to a footstool it had been resting on, police allege.
Judge Bridget Mackintosh had ordered a psychological assessment report under section 38 of the Criminal Procedure (Mentally Impaired Persons) Act following the daughter's last appearance.
However, this was not readdressed today in court.
The daughter has been charged with failing to provide the necessaries of life.
Her mother was 81 when she died at Hawke's Bay Hospital.
The case will be called again on August 6 when a trial date will be set.
For more articles from this region, go to Hawkes Bay Today