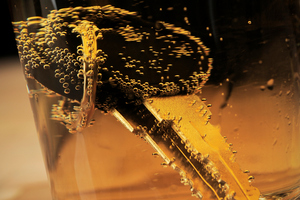 A man who drove drunk with his 9-year-old grandchild in the car has been jailed for eight months.
According to a police summary of facts presented to Masterton District court this week, Stafford James Tehaunui Taitapanui, 46, was seen by police driving a van erratically on State Highway 2 on April 12.
When he was stopped for a breath test, it was found his grandchild was a front seat passenger.
He returned a result of 925mcg of alcohol per litre of breath. The legal limit is 400mcg.
Taitapanui told police he had three or five beers after work at a private residence.
Judge Michael Behrens said Taitapanui's alcohol level was "high and dangerous" to both himself and the public.
Taitapanui was also disqualified from driving for two years.
He has historic excess breath alcohol convictions from 1987, 1993, 2002, 2004 and 2012.
For more articles from this region, go to Wairarapa Times-Age