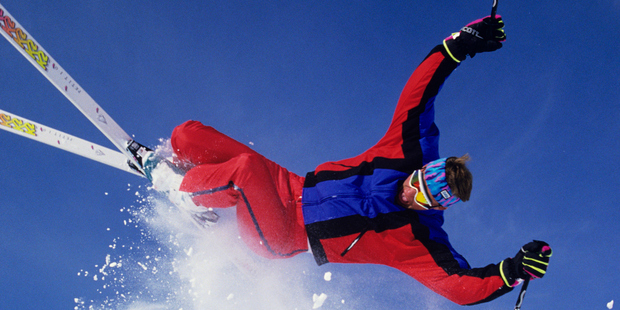 As Kiwis hit the slopes this winter, ACC is urging skiers and snowboarders to take care on the mountains.
ACC received 13,000 claims for injuries from skiing and snowboarding last year, with a total cost of $18.2 million.
Most of the claims were for minor, soft tissue injuries such as bruising, sprains and strains but there were also significant numbers of claims for more serious injuries such as fractures, dislocations and head injuries.
Common causes of injuries on the skifield are falls and collisions.
"New Zealand is blessed with easy access to prime skifields, making it a paradise for those who enjoy the thrill and challenge of winter activities such as skiing and snowboarding," ACC's programme manager sport, Isaac Carlson, said.
"While these are fantastic ways to keep active and enjoy our great outdoors, it's important to remember that these are physically demanding activities which often involve challenging terrain - so following safety guidelines is a must."
Mr Carlson recommended warming up before skiing or snowboarding, getting lessons from qualified instructors and following the Snow responsibility Code, endorsed by the New Zealand Snow Sports Council.
* Skiing-related injury claims 7623
* Snowboarding-related claims 5402
Top four skiing-related injuries:
• Soft tissue injuries (bruises, sprains, strains) - approx. 78 per cent of claims
• Fractures/dislocations - approx. 12 per cent of claims
• Lacerations/puncture wounds - approx. 3 per cent of claims
• Concussion - approx. 3 per cent of claims
Top four snowboarding-related injuries:
• Soft tissue injuries (bruises, sprains, strains) - approx. 67 per cent of claims
• Fractures/dislocations - approx. 22 per cent of claims
• Concussion - approx. 5 per cent of claims
• Lacerations/puncture wounds - approx. 4 per cent of claims
Source: ACC claim statistics 2012
- APNZ