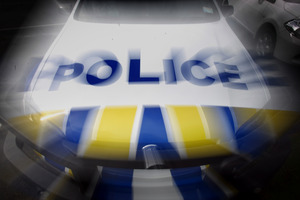 The parents of a baby boy who died following a crash near Timaru are expected to be contacted by police today.
The 4-week-old baby was travelling with its mother, father and two older siblings on State Highway 1 near Timaru when their car collided with a four-wheel-drive about 12.30pm yesterday.
All five family members were taken to Timaru Hospital. The baby died at about 11.30pm last night.
The two other children involved in the smash - a 2-year-old and 4-year-old - and their father, 28, were discharged yesterday. Their mother, 27, suffered minor injuries and as was kept in hospital longer.
Waimate police Senior Sergeant Mike van der Heyden said the 49-year-old driver of the four-wheel-drive involved in the collision was unharmed.
"It is quite evident that the white vehicle the family was in had been on the left-hand side of the road and then had turned in front of the vehicle coming from behind it.''
"By the time the police arrived there, all the patients had been removed from the vehicle,'' Mr van der Heyden said.
"They'd been cut out [but] the restraints were obviously all in place.
"The child cradle it's meant to travel in was there,'' he said.
It is understood the mother had been driving.
The driver of the four-wheel-drive was unharmed but clearly shaken up, Mr van der Heyden said.
"We were able to speak to him at the scene [and] he was allowed to go home.''
When asked about possible charges in relation to the incident, Mr van der Heyden confirmed it was too early to know whether any would be laid.
"There are witnesses to the crash. They've been spoken to.
"We will be in touch with the family today and we will be making arrangements for a time to speak with them,'' he said.
- APNZ