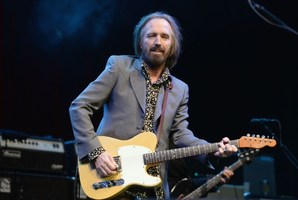 Stories making the headlines around the country today include a row over feeding seagulls and speculation heats up over who will perform at the next Mission act.
A Tauranga pensioner who took pity on sick and injured seagulls has stirred up a rebellion among neighbours tired of their washing and homes being splattered with bird poop.
Speculation is already heating up over who will play at the next Mission concert. Place your bets: Tom Petty, Billy Joel and Mark Knopfler anyone?
A moment of madness has left a young Northland man with a lifetime injury and blind in one eye.
A Tauranga doctor caught driving drunk after fleeing police and crashing into a building yesterday left court with a Guy Fawkes mask covering his face.
The coach of Wairarapa United is speechless after a decision to boot his side out of the Chatham Cup competition was upheld.
Almost 20 months and $14 million later, Lake Rd in Rotorua has been officially opened after being upgraded to four lanes.
A teenager who stole a car and broke into two buildings was "at a loose end".
An 18-year-old Masterton teen stole thousands of dollars worth of property and cash while working as a waitress at a wedding.
A Queenstown police constable says he is ''quite proud and humbled'' to be recognised for bravery by the Royal Humane Society of New Zealand.
In Auckland plans are afoot to mark Matariki by the waterfront with exhibitions, open-air films and night markets.
Finally, tucked away in the corner of a shed or garage somewhere in Hawke's Bay could be a slice of hidden treasure the property owners may have forgotten about.
Other stories making the headlines:
Human remains have been unearthed in Tauranga
Rotorua's outdoor ice rink is set to open
Crayfish sold illegally online
Student smuggled drugs into prison
Ata Rangi wins suprme wine award