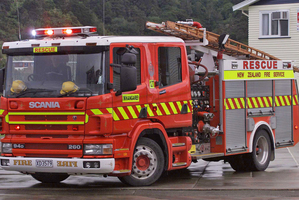 There was a fire at an indoor plastic playground in Henderson, West Auckland this morning.
A Fire Service spokesperson said crews were called to Lollipops Playland on Lincoln Road just before 10am. However, the fire had been extinguished before crews arrived.
A witness told ONE News his son was playing on an inflatable slide but did not want to go down again as it was "too hot".
His mother said the slide had started to smoke and then burn.
Do you know more? Send your story, photos or video here.
- nzherald.co.nz