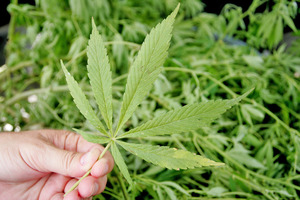 Firefighters have saved a Wairarapa house - but the resident might not be too grateful.
The clearing smoke unveiled an indoor cannabis set-up of about 20 plants.
Police believe the fire was started by makeshift wiring and heating used to nurture the plants.
Although firefighters were able to contain the fire within minutes, they believe the house was only moments from being engulfed.
Masterton police Sergeant Simon Irving said it was a medium-sized cannabis operation, with a range of 20-30 seedlings and mature plants.
"There was in excess of 20 plants."
Police found large grow lights, fans, a big air vent, buckets, multi boxes and hydroponic equipment inside the home.
"It's probably a step above personal use."
He said police would be talking to the sole male occupant, who was not home at the time.
For more articles from this region, go to Wairarapa Times-Age